The Michelin guide awards stars to some of the best restaurants and chefs around. Michelin starred chefs are some of the most innovative and exciting in the field. Find out what top chefs are doing in your area with the Michelin chef news roundup.
Glynn Purnell's First Book
Birmingham native and Michelin star chef Glynn Purnell has released his new book, entitled "Cracking Yolks and Pig Tales". The book includes an insider look at gourmet recipes, as well as some fun anecdotes about Purnell's kitchen.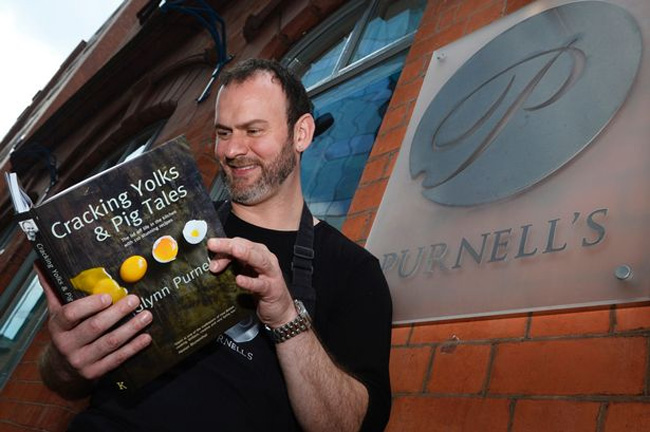 The Author
While Purnell might be a high class chef, he hasn't turned his back on where he comes from. Purnell fondly remembers the dinner table being a focal point of his childhood home, although he jokes that he didn't realize his how bad his mum's cooking was until he left the house. His urban, local upbringing bred some culinary creativity. Purnell got his start mixing up new twists on tins of baked beans and soup at 11 years old.
His first professional experience in the kitchen began at just 14 at the Metropole Hotel. Throughout his career, Purnell has worked abroad in France and Spain, but his heart will always be with his home town, as is his bistro, Purnell's. When asked if he'd consider moving to London, Purnell asked why he would ever want to leave.
The Recipes
While the titles might sound complex, Purnell has a way of explaining his recipes that make them accessible to the home cook. He stays sensitive to the busy home cook with one pot meals like his Pollack with Chorizo, Butter Beans and Goats' Cheese, making cleanup easy. Purnell acknowledges where he came from and how far he's come with other recipes, like From Mum to Michelin and Birmingham Soup 1973, a new twist on a traditional Birmingham dish served to industry workers.
From the updated surf and turf, Short Rib of Beef with Mussels, Parsley and Wild Garlic, to the familiar Pork Chops with Sauerkraut, to the sweet Chocolate and Passion Fruit Dome, this new book has a great deal to offer the home cook.
A Taste of Britain in India
Michelin star chef Dominic Chapman is taking his British style cuisine abroad to India. He hopes to cultivate a taste for his particular style of cooking and tap into new markets for British chefs.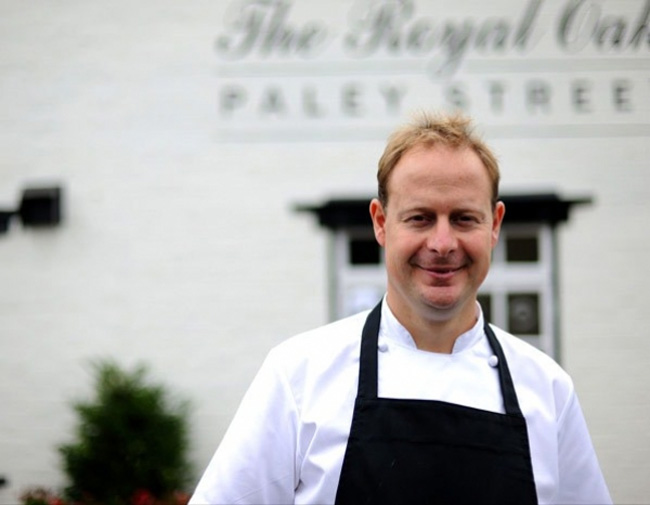 The Taste of Britain Curry Festival, a ten day food festival in Hyderabad, typically features a showcase of British chefs' take on the Indian classic, curry. While other chefs will be trying to tempt palates with their British take on an Indian classic, Chapman is taking a more direct approach. He is testing the market with a number of different British favorites to see what might be a hit.
The Event
A total of eight chefs will be taking part in the event, producing British cuisine for an Indian audience. It may seem odd to bring curries to the place where they originated from, but chefs claim the differences in style are profound enough to warrant such an exchange. The cooking process involves one dish individually, rather than together in a big pot as is the Indian style. The curries also have a milder flavor and generally use less butter and ghee. British chefs began making curries over 200 years ago, giving the dish time to develop a unique flavor of its own.
The prime minister has voiced his support for this event, stating that British curry houses have bought billions of pounds and tens of thousands of jobs into the economy, as well as becoming a part of the British identity. Recognition of the talent of these chefs from where the dish originated is a special thing.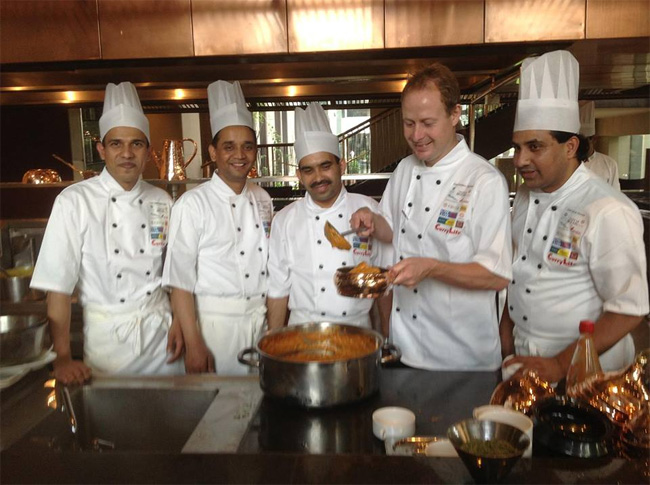 Champman's Menu
Champman has a different idea about the festival. He is seeking not to showcase the differences between curry styles but between cuisine styles in general. For the main course, Chapman is bringing such classics as Lancashire hotpot, shepherd's pie and roast chicken. Eton mess, among other sweet treats, will make up the dessert selection. It is Champan's hope that these tastes will catch on, eventually opening the market to British restaurants in India. While it may seem unusual at first, Champman points out that many countries, such as Dubai, have a wide array of different cuisine options, and tapping into that market now could provide an amazing opportunity.
The Potential Reception
Different chefs of course vary in their opinions of how well British curries will fare in India. Enam Ali, a chef in the event and owner of the restaurant Le Raj in Epsom not only believes in the appeal of British curies, he is willing to test the business market himself. Ali is currently considering a proposal to open a new branch of his restaurant in Kolkata, India. Other experts, such as Pat Chapman, worry that the Indian taste testers are just being polite. Time will tell the success of this exciting cross-cultural food experiment.
London Branch of Quattro Passi to Open
Two star Michelin chef Antonio Mellino has decided to take a chance on bringing even more high quality Italian fare to London. He and his family are moving to the capital to personally oversee the opening of the London branch of Quattro Passi.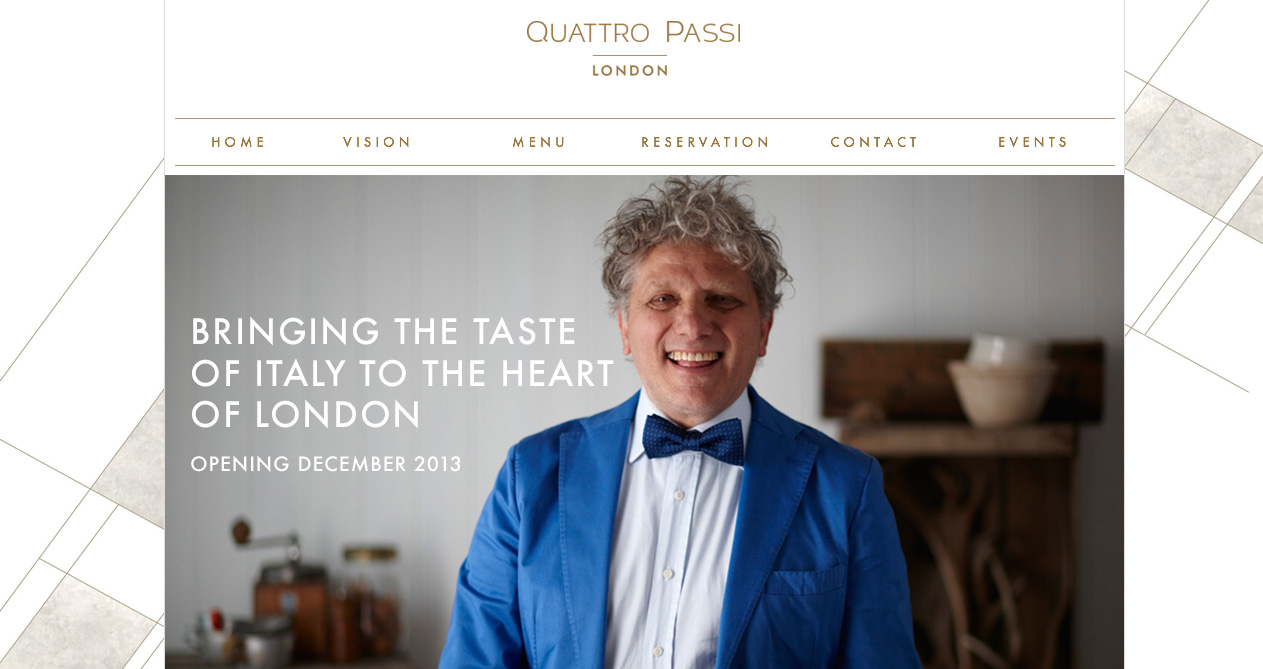 Mellino has a dedication to fresh ingredients in his meals, believing that the right ingredients will speak for themselves. He will import fresh produce each day through the Amalfi coast suppliers to ensure that his patrons receive the best possible meal experience every time. Mellino pairs this dedication to fresh flavors with a meticulous attention to detail. He has even been known to match the napkins on a table to the clothes the customers are wearing for a completely integrated and matchless experience.
Mellino's menu offers an array of special dishes that are hard to find anywhere else in the capital. Scialatielli pasta with cuttlefish, fresh mint and brunoise of pumpkin, pearls of shrimp on chickpea sauce, oven roasted potatoes and lemon perfumed mayonnaise and squid ink and thyme oil are all just a few of the offerings soon to be found in this restaurant. Those in the know say that Mellino's specialties are pastas and grills, making them some of the best things to try on the menu.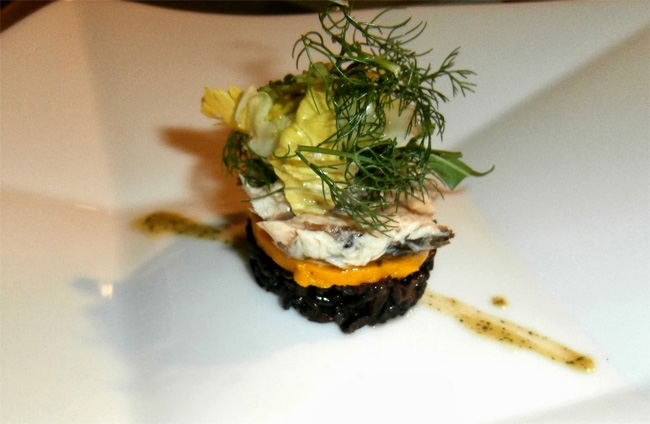 The new restaurant will open up on Mayfair's Dover Street and offers an exciting addition to the London Italian cuisine options.
Dominic Chapman Adds Unique Flair to Berkshire Pub
Guy and Jenny Martin have made their pub, The Beehive, a success over their 15 years of ownership. The pair have decided it's time to retire, however, and have entrusted Michelin star chef Dominic Chapman to take control of their beloved spot.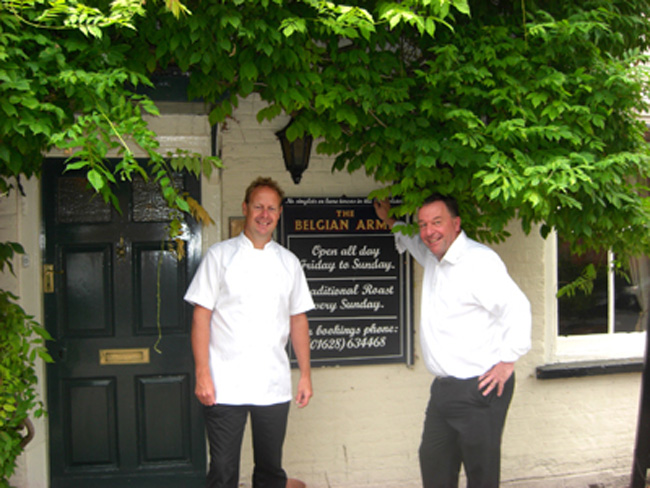 Chapman has stated that the Martins have done an excellent job with the pub. Everything has been done properly since it's launch 15 years ago, and Chapman is not seeking to overhaul the pub so much as tweak it to contain his individual style as a chef while maintaining the original feel of the place.
The first phase of Chapman taking control will likely not even be noticed by patrons. Chapman and his team intend to take some time getting to know the pub and its customers to ensure they know what will work and what won't. This careful approach is no doubt what helped the Martins trust in this new chef.
After Chapman has spent some time getting to know the pub, he'll begin to make a few changes here an there, although he assures customers that the restaurant will not close down for renovations at any time during this process.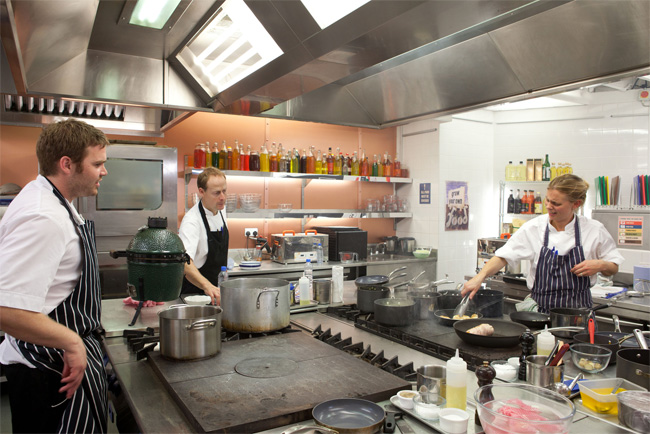 Fans of the pub need not worry that the new Michelin star chef will change it beyond recognition. Chapman assures his customers that the local pub atmosphere will be carefully retained. It will still be a place people can relax with a lovely beer, wine, or ale and some excellent food. In fact, Chapman began a small company known as Coucha, with David and Victoria Coubrough, himself and his wife Helena Chapman to oversee his take over of The Beehive and assure that everything is handled carefully and properly in the transition.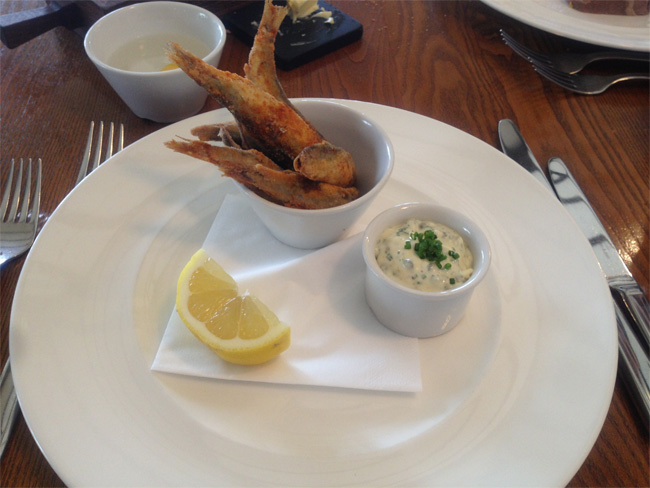 The new menu will focus on seasonal favorites, such as fish, game and pies. Main courses will remain affordable for guests, staying under £20.