In recent years, women have continued to make their mark in professions that had previously been dominated by men. However, there is still a large discrepancy when it comes to chefs, particularly chefs that have received stars in the Michelin Guide, a series of annual guide books that have been published for more than one century. For example, the Michelin Red Guide is considered to be the best-known and oldest reference guide for restaurants and hotels throughout Europe. There are also Michelin guides that cover a large portion of the world.
In the 2012 Michelin guide, there was only one female that was on the list of the best 106 restaurant chefs that have been awarded three stars. He name is Anne Sophie Pic. She was the first female chef to be given a rating of three stars by Michelin since 1968. Both her father and grandfather were also awarded three stars by Michelin. There were roughly 2,500 restaurants that were awarded stars by Michelin. Of those, only 10 of them had female chefs.

Does the cooking world have a glass ceiling?
This extreme lack of top-rated female chefs might cause someone to believe there is more to this than meets the eye. After all, only one percent of Michelin starred chefs are female. Are women prevented from opening restaurants? Does Michelin practice a certain level of discrimination against women? Why are women not getting adequate respect in an industry where they could seemingly excel?
A huge percentage of women in the world learn to cook, much higher than the percentage of men who learn this skill. Therefore, it is not for any lack of women performing this activity that they are not getting recognised. The Michelin guide annually selects who they believe to be the finest kitchen chefs in the world. They award one to three stars to various restaurants that they deem to possess quality that is outstanding.
The Michelin rankings are as follows: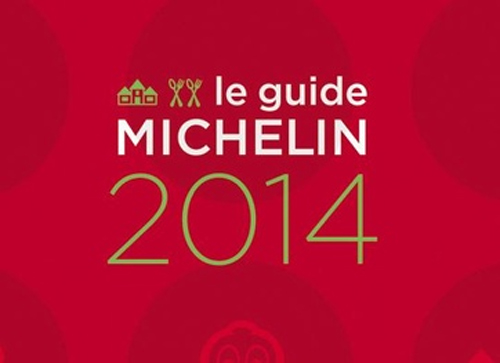 - Three stars: Cuisine that is exceptional. It is worth the journey.
- Two stars: Cuisine that is excellent. It is worth a detour.
- One star: Cuisine that is very good in its category.
It is extremely rare for Michelin to award a ranking of three stars. As of 2009, only 81 restaurants in the world had been given a ranking of three stars, 26 of those were located in France. Derek Bulmer, the editor of the Michelin guide, has stated that a decade ago, it would have been unheard of to have head chefs that are female. While it is still far from commonplace, the fact that 10 women are head chefs at starred restaurants has to be seen as some sort of breakthrough.
TIME magazine suffered enormous criticism when they published a "Gods of Food" feature article. Of the 15 people that were profiled in the article, only three of them were women. To make matters worse, none of the three women were chefs. However, it can not be denied that women are slowly becoming more of an important part of the fine restaurant industry. For example, 2014 saw four female chefs in Germany get awarded a star by Michelin. Also, Hirschen restaurant, located in Sulzburg, had their female chef Douce Steiner win a second star award. She is the first female chef in the country to achieve that honour. The 2014 Michelin guide awarded a star to Nicole Krasinski and her husband Stuart Brioza for their San Francisco restaurant, State Bird Provisions. The 2014 French edition awarded a first star to four female chefs.
According to research, only 4.7 percent of the head cooks and chefs in the United States are women. Interestingly, that number jumps up to 20 percent in the United Kingdom. When fine dining restaurants are taken into consideration, that number drops dramatically.
Clare Smyth : Michelin Chef
One of the women to climb to the top of this male-dominated industry is Clare Smyth. She was awarded her third star in 2007, making her a member of a very select club of female Michelin three-star chefs. She is currently the only woman in the United Kingdom to be awarded three stars. Overall, she is only the sixth woman to ever receive this high honour.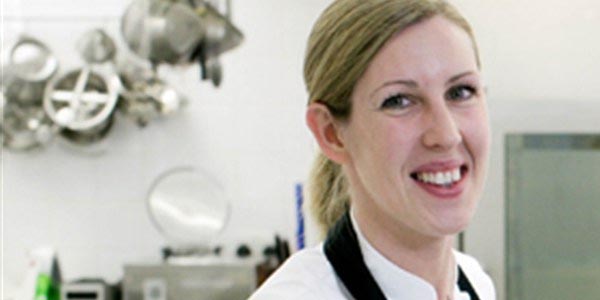 After studying under the legendary Gordon Ramsay, Clare felt like she had to prove herself more than any of her male counterparts when she first started working at Restaurant Gordon Ramsay. She did not want to be perceived as weak just because she was a woman. Therefore, she believes that she placed a great deal of undo pressure on herself. She would never admit if she was sick, tired or if she had cut herself because she wanted to gain the respect of the men in the kitchen. She was the head chef at Restaurant Gordon Ramsay, making more of a name for herself in the industry along the way.
One of the common theories regarding why more women are not chefs is the stressful lifestyle that the profession requires. The work is hard and takes a large amount of stamina that many women do not have. It is also very difficult for women to raise a family while holding down a job with such demanding hours as that of a chef. Being a mother and a chef is a task that is next to impossible, which would explain why many women opt for careers that allow them more free time to be with their children.
Read an Interview with Care Smyth
Hélène Darroze : Michelin Chef
Hélène Darroze is a chef that has been awarded two stars by the Michelin guide. She is originally from France and rose to prominence working at the Le Louis XV restaurant that is owned by Alain Ducasse. She has since moved on to carve a name out for herself in the industry, owning restaurants in three countries. She never let the fact that she is a woman deter her from her ultimate goal of becoming a chef. However, she acknowledges how difficult it is for a woman to be a chef and a mother at the same time. The hours are long, so a female chef who is a mother will have a very limited amount of time to spend with her children. Darroze has two children of her own that she does not see often because of her hectic work schedule.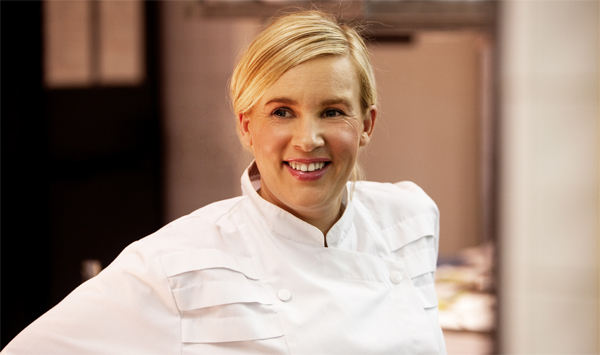 As for being a woman in an industry dominated by men, Darroze took a positive approach. When she started in the business, there were no other women working in the kitchen with her. She just figured that if the time came when she needed some help, she could simply ask for it. Fortunately for Hélène, the male chefs treated her with respect right from the beginning. She has been able to maintain friendships with most of the male chefs that she started her career with. She recalls having a fun time in her early days when she was learning the ropes. She says she did not experience any issues because of her gender.
Darroze believes that a woman needs to stay true to herself if she ever has any hope of thriving and being accepted in a kitchen filled with men. She tells all women who are interested in becoming chefs to embrace the fact that they are women and to never try to act like a man because you need to be proud of who you are. She adds that if you show up on time, work hard and if the quality of your cooking is good enough, it will not be very long until you are accepted by the men in the kitchen. Darroze believes that at the end of the day, male chefs just want the best people working along side them, whether they are male or female. As the old saying goes, good help is hard to find, so they will take it anywhere they can get it.
The future for female michelin chefs
Whatever the reasons for female chefs not being recognized for their talents, it seems fairly obvious that the ideas about what women can and can't do in a kitchen are slowly changing. The reluctance of some restaurants to appoint a woman as head chef may stem from the fact that male kitchen workers may not like taking orders from a woman. This is another theory that may have some relevance to it. However, it is refreshing to know that more and more restaurants around the world are making themselves places where women are allowed to learn, demonstrate their skills, be put in a position of leadership and achieve greatness.
For women who are willing to devote themselves to this profession, opportunities are now available for them like they never have been before. Restaurants that would have laughed at the thought of making a woman head chef 10 years ago are now changing with the times. You need look no further than Clare Smyth and Hélène Darroze to see just what women are capable of as chefs if they put all of their heart and soul into the job.