When you decide to tie the knot, get hitched, get a ball and chain, hiring the right caterers is critical because they will determine how smoothly the wedding day progresses and determines the rest of your wedded bliss. Experienced caterers can assist with event planning, serving food, and helping guests have a good time. Specialised caterers can create the whole day for you and help you, to create a unique wedding experience.


Making your wedding special will ensure that family members and friends remember the occasion for a lifetime, join in you wedded bliss and remember your anniversary every year.  If you are not going down the hotel package route and have a particular area that you want to have your wedding day you will need wedding caterers, if not for all, then some parts. We have compiled seven helpful tips for picking the right caterers to staff the event.
Tips to finding your Perfect Wedding Caterers
1. Have an Idea what you Want
Before looking to hire caterers, you need to have some idea on how the day will develope,  the venue in mind or land, wedding theme, date of the event, estimated headcount, and other factors should all be considered. Making this plan ahead of time can help make sure that the right caterers are hired for the job. Once this headache ( did i say that ) is done, event planners ( or the future Mrs) can ensure that the qualifications of prospective caterers match the needs of the event.
Having experienced staff can help with actually implementing the plan since the caterer can offer advice and leverage experience. Assistants catering a particular type of wedding for the first time might find it difficult to get the job done and make mistakes. Finally, many venues offer complementary catering services and might make the search for a catering company unnecessary.
Example: These Caterers provide venues that they own and preferred venues that they have a relationship with : www.milsomhotels.com/milsomcatering
2. Communication
Communication is very important for planning a wedding correctly. The intendeds should be in constant contact with each other to ensure that they are planning a wedding that will satisfy both of them. The other partner might also have additional ideas for a particular caterer to hire or a type of individual that might fit the job.
If you are getting assistance from other family members, be sure to communicate with them as well. Family members might be willing to lend a hand with a certain task that can save the wedding hosts from having to hire an extra caterer. (my nieces loved putting the place cards together, and it saved me a job)
Finally, communicate directly with the venue hosting the wedding. These companies are often quite experienced with weddings and can provide assistance with picking the right caterers for the job.
3. Evaluate Online Reviews
When looking to hire a caterer, take advantage of the wealth of information available online. Many disreputable catering companies will have bad reviews and websites dedicated to explaining a bad experience. While bad reviews should be taken with a grain of salt, a consistent pattern of negative reviews could indicate that a candidate shouldn't be trusted. Prospective wedding hosts with a long list of potential candidates can weed out bad companies quickly by evaluating reviews online this way. When checking reviews, be sure to consult only reputable review websites and avoid companies that look like they might be paying for reviews.
A Few Caterer Review Examples :
4. Ask for Referrals
For thousands of years, referrals have always been the best way to find high-quality people to work with for any job. Since most people have a wedding in their lifetime, friends and family can often refer wedding couples to a great company to work with. Just by asking around, it can be surprising how much information can be learned about professional caterers available in the marketplace. Further, some friends and family might even be willing to act as caterers themselves for the occasion. This can make the wedding both more affordable and fun as familiar guests are hosting the occasion. Spouses should even ask others to ask their friends for referrals to access an even wider network.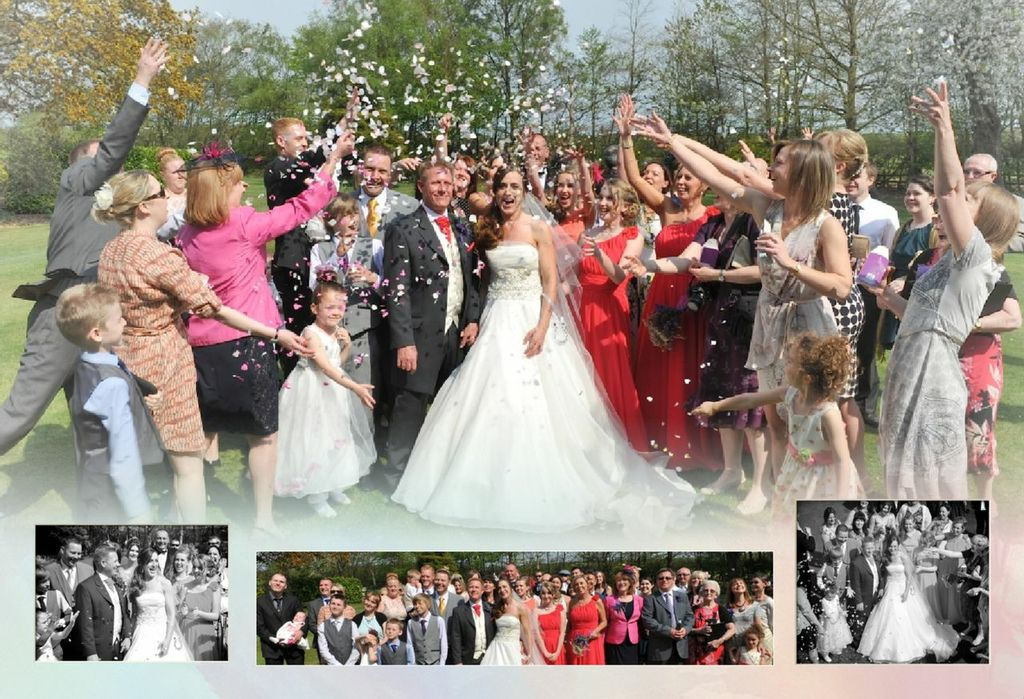 We found our wedding photographer from referrals from friends.
5. Interview Caterers
While referrals and online reviews can be helpful, hosts should still be certain to meet with the caterer in-person ahead of time. This can help qualify the prospective candidate further by ensuring that they are reputable, experienced, and right for the job. Selective wedding hosts should consider interviewing several caterers in order to cast a wider net. During an interview, potential hosts will be able to ask all your questions, schedule tastings, see their displays at upcoming wedding venues, to ensure that the candidate is a good fit. For weddings that will take place at home, candidates can even be shown around the house to ensure that the caterer will be able to work with the facilities. By developing a stronger relationship from the start, hosts will be able to solve problems easier if they arise later down the road.
6. Consider Pricing
In the catering market, there are many caterers available for hire. While some might offer specialised services, most offer similar service quality. Carefully compare candidates based on price, but check the quality of the product. Getting several quotes from multiple companies and individuals can put one in a position to negotiate prices. This can save a great amount of money when hosting the event. In addition, this can better ensure satisfaction since the caterer will need to work hard to make the host feel as though they picked the right person. For those with a fixed budget, reduced pricing can even make it possible to throw a better event since more money can be spent on other products and services.
7. Confirm Availability
Before agreeing to hire a prospective caterer, hosts should get assurances that the caterer will be available, sign contracts. Having a caterer cancel at the last minute could result in disaster and turn a wedding into a discussion you don't want to have, look at wedding insurance, they cost a few hundred but could save you a lifetime of nitpicking ( did i say that again ). Hundreds of family members might be taking time off from work, ordering plane tickets, and making nonrefundable hotel reservations. For this reason, it is important that wedding hosts be absolutely certain that the catering company will be available.