A Chef de Partie is a very important position in the kitchen & food industry. Often referred to as a station chef or line cook, the Chef de Partie is responsible for running a specific part of the kitchen such as pastry, butchery, fish, sauces, or vegetables.
A career in the food industry can be a challenging and very rewarding position that pays well and keeps you in the hub of all the latest food trends. For many in this position, no two days are ever the same. A Chef de Partie can be a life-long career for some individuals, or the position can be viewed as a stepping stone in order to climb the ranks in the restaurant industry.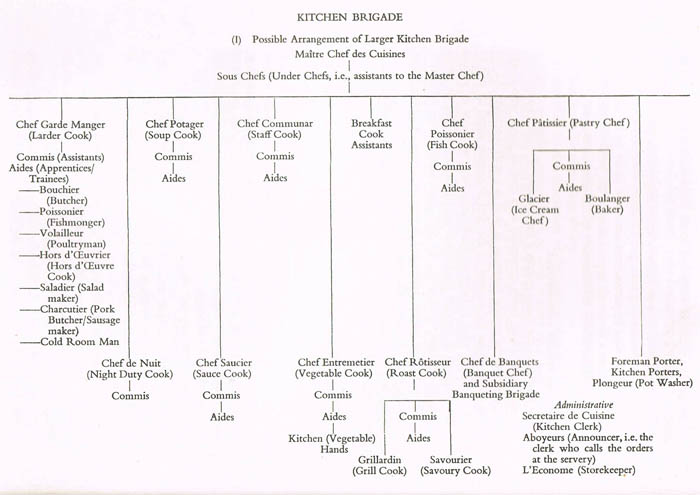 Qualifications Needed to Become a Chef de Partie
There are many qualifications needed to become a successful Chef de Partie. Some of the necessary skills can be innate, such as organization and interactive skills, while other skills are learned and continually fine-tuned throughout the career.
The basic entry-level qualifications are:
Great cooking skills.
A cool, level head.
The ability to delegate appropriately.
Organizational excellence.
A grasp of profit margins.
Experience.
If a person does not possess any experience or education in the culinary arts and aspires to pursue a career as a Chef de Partie, there are a few, limited avenues that are open to them to gain some of the necessary skills to break into the industry. Since it is very unusual but not impossible for a person to obtain their very first job as a Chef de Partie with little to no actual experience, the route most commonly undertaken in these cases is on-the-job training. This usually means accepting any job in any kitchen in order to gain on-the job-experience.
Going this route will almost always require that the aspiring Chef de Partie will have to start at the bottom rung of the ladder, usually as a dish washer or perhaps as a general kitchen worker reporting to others. This type of approach can be more successful if the aspiring Chef chooses smaller operations in order to achieve their goal. It is usually easier for the inexperienced aspiring Chef de Partie to obtain some type of employment in a restaurant that is small and has few employees because when a person in a higher position leaves, an opportunity for advancement may be available. As others in higher positions leave or get promoted, the skills acquired might provide the opportunity to secure a promotion at that location or the ability to obtain a position as Chef de Partie for another operation.
Many that aspire to become a Chef de Partie choose the educational route to gain the necessary skill set. After graduating from high school, an aspiring chef may decide to attend either a culinary school program offered through a community college, a four-year university, or attend a specialized culinary school. If you do decide to pursue culinary education, it is important to select a school that provides internship opportunities in order to gain kitchen experience. Some of the larger culinary institutes, particularly the ones with name recognition, offer both internships as well as life-long job placement assistance to culinary program graduates.
Responsibilities of the Chef de Partie
The responsibilities of the Chef de Partie are quite varied and depend on the size of restaurant. The Chef can work alone, for example, if working for a one person kitchen operation. When working in an operation where there are other cooks, there are many variables depending on the hierarchy of the restaurant. Line cooks are often divided into their own type of hierarchy, with each chef responsible for a certain area.
Sometimes, especially in the case of a larger operation, the position can entail a great deal of responsibility. It can frequently include management functions because the Chef de Partie is required in those instances to manage a small team of workers, most commonly basic chefs or "commis". The usual chain of command is that the Chef de Partie reports to the sous chef and both positions report to the head chef.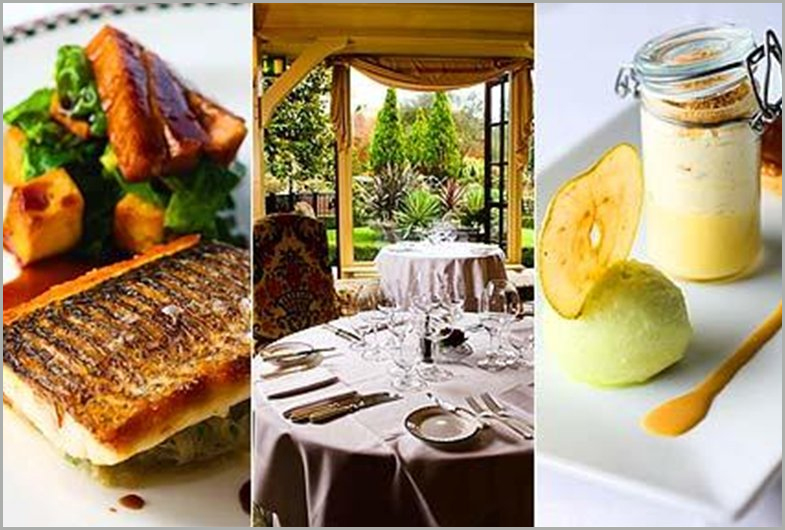 Whatever the hierarchy may be, the key responsibilities of the Chef de Partie are:
Preparing, cooking and presenting dishes.
Managing and training any commis or other direct reports.
Assisting the sous chef and head chef in developing new dishes and menus.
Ensuring you and your team have high standards of food hygiene and follow the rules of health and safety
Monitoring portion and waste control.
Maintaining profit margins.
Individuals that are truly passionate and committed in pursuing a career as a Chef de Partie should concentrate on acquiring both the culinary expertise and management skills needed in order to achieve a successful career.