It's all looking very positive in the world of catering this month, with some exciting new openings stimulating people's taste buds, and growth in the food services sector providing good news for the industry and diners alike.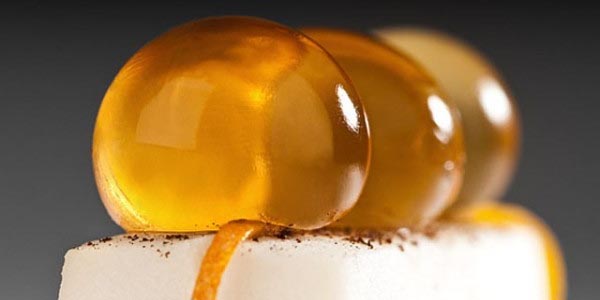 A recipe for growth
Experts in the catering industry are predicting good things for catering in 2014, with a number of factors, including the effects of government legislation, expected to make an impact. Industries expected to benefit include catering equipment repairs and manufacture, as providers are likely to be called upon to carry out upgrading of a whole host of school kitchens. New laws coming into force this September will compel all state-funded infant schools to provide at least one hot meal a day, and many existing school kitchens simply aren't up to the job at the moment.
According to Stuart Flint from Electrolux Professional, the most sought-after appliances are likely to be the combi oven, blast chiller and fridge-freezer, "not just because of menu versatility, but because of food regeneration capabilities, too."
New combi models hit the market
Talking of combi ovens, Falcon have launched new models in the popular Dominator Plus range, giving caterers a range of over 20 different models to choose from, and some seriously useful features designed to make their lives much easier.
The list of handy features includes a 'just in time' function that helps chefs to juggle cooking times for several foods at once and have them all ready at the same time. There's also a tool that helps to control oven chamber humidity.
Going Underground?
Making the most of available space is something that we're all aware of inside the kitchen but taking the concept to new depths is celebrity chef Michel Roux, who is making the most of space that's available deep beneath the streets of London.
If you think you can't grow anything underground, you're wrong. The temperature 100 feet below street level is actually conducive to plant life. With a little help from LED lighting technology, Zero carbon Foods and Michel Roux Jr, an old, unloved Second World War air raid shelter is in the process of being transformed into an underground farm. The 2.5 acre plot has already harvested pea shoots, micro radish and mustard red leaf, and there are plans for subterranean herbs, shoots, miniature vegetables, edible flowers and other delicacies too.
Prime position on the No10 wine list
Have you ever wondered which wines make the top of the list for state functions and ministerial dinners? Well, the tasting notes for the official wine cellar, which is used for Whitehall receptions and state banquets, have been revealed. As you can imagine, the wine list is pretty exclusive.
There are over 35,000 bottles available to select – a wine for any occasion – and the prices range from an eye-watering £500 per bottle for a Corton 1961 Grand Cru Côte de Beaune, reserved for visiting dignitaries with which the UK has a VERY special relationship, to the Louis Jadot Meursault Charmes Premier Cru 2006 costing around £40 a bottle, which is described in the notes with just an abrupt "Do not use."
Culinary alchemists can still be victim to the vomiting virus…
Poor Heston Blumenthal hit the headlines again this month when his restaurant, the very exclusive Michelin-starred Dinner at the Mandarin Oriental Hyde Park, was hit by the winter vomiting virus.
The restaurant was forced to close for a week after 24 diners and 21 members of staff were taken ill with the virus. The same virus also forced Blumenthal's Fat Duck restaurant in Bray to close for two weeks in 2009, after 500 people were affected.
Westminster City Council's food safety department confirmed that there had been an outbreak of Norovirus at the restaurant, and said that temporarily closing the restaurant was "the responsible thing to do."